Read With Me Subscription
Explore the world as a family with these carefully curated children's book designed to be a companion to the Wordy Traveler Classic Subscription.
Other Subscriptions From The Wordy Traveler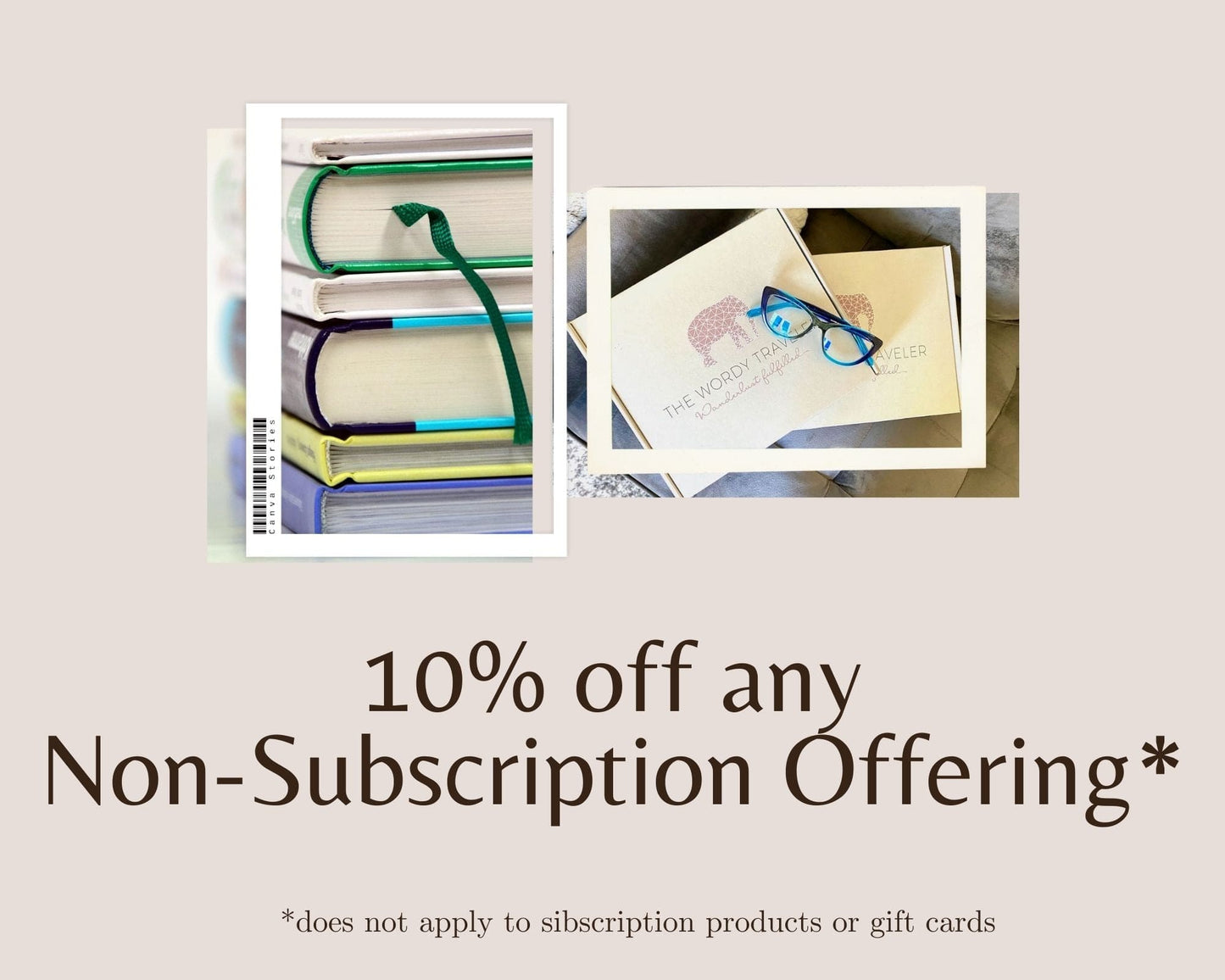 Testimonials
"Egypt was my first box and it was great! Each box since has been enjoyable!"
Mary W
"I had been thinking about signing up for a bit and finally decided, why not, just give it a try. Egypt has always been an intriguing place so I just couldn't resist. I also challenged myself by signing up for the nonfiction full suitcase to expand my horizons. I have always been an avid fiction reader but never nonfiction. I was so excited to get my first box and was not disappointed. I am delighted to let the journey continue and look forward to "going" places in the future with the wordy traveler community."
Laurie S
"My first box and I am thoroughly pleased with it. The books were excellent, they allowed me to select two fiction and one nonfiction by simply notifying them by email. All the extra little items are just perfect I am so pleased with his box."
Diana G